Originally posted on The Shoops Roost:
Mohammad Abu-Salha was an artist.
Deah Shaddy Barakat worked to raise money to help Syrian refugees in Turkey to have access to dental care.
Yusor Mohammed was a bridge-builder, who sought to bring women in her community together, all while working on advancing her education.
Early today, their lives were taken in a horrific act of violence committed by this man, Craig Stephen Hicks: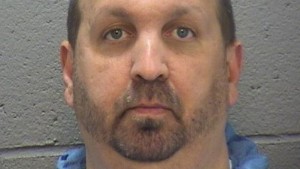 Police said "an ongoing neighbor dispute over parking" might have been a factor in the shootings Tuesday evening but said they weren't dismissing the possibility of a hate crime.

The victims — a newlywed couple and the bride's younger sister — were shot in the head, sources told CNN affiliate WRAL.

Their families have said they believe the shootings were motivated by hate, and the suspect had threatened the three before, said family spokeswoman Linda Sarsour. The nature of the previous threats was unclear.

All…
View original 1,405 more words